The government may talk the talk when it comes to tackling our climate and ecological emergencies, but what they actually do is another matter entirely.
Take a look at what they pledged to do, and then what they actually have done. It is clear that there is a lot of hot air, and government actions are making the climate and ecological crises worse, not better.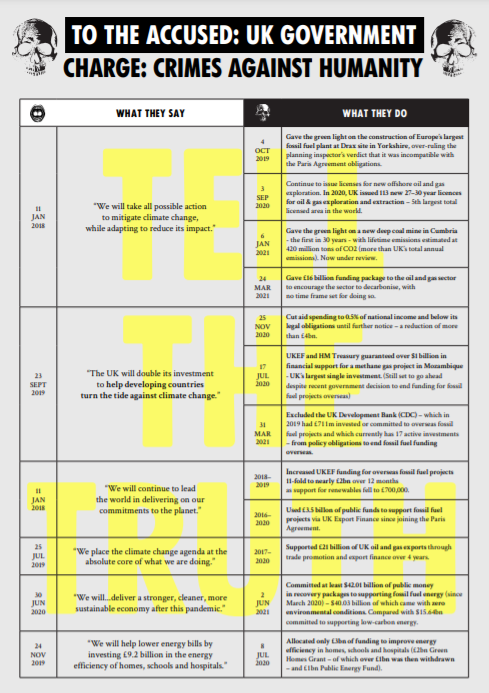 See the full list of 'What they Sat and What they Do'.