The Big Shift Campaign, organized by Christian Aid, aims to clean up the way high street banks invest our money so that it isn't causing climate change. Whether we like it or not, it is finance that will either generate the low-carbon energy we need or lock us into a high-carbon future. At the moment, our money is funding the fossil fuel industry – and the climate crisis – in lots of ways:
government subsidies (funded by the tax we pay)
UK contributions to international financial organisations like the World Bank
investments by churches and other institutional bodies we belong to
our own money through our pension funds and our bank accounts.
The four biggest UK High Street banks are still using the money we deposit in them to finance fossil fuels much more than clean energy – and they don't have a plan for how to shift that balance.  If we can persuade them to shift funds out of fossil fuels, this helps make coal, oil and gas extraction less profitable; and it is also symbolic: shifting finance out of fossil fuels removes our social licence from an industry that we know is harming people, communities and nature all around the world.
If you bank with one of the Big Four High Street banks (Barclays, LloydsTSB, HSBC or RBS) please email them and ask them to make a plan to change this.  There is a draft email that you can send on the Christian Aid website.  Good if you can personalise your message but fine if you just send it as it is.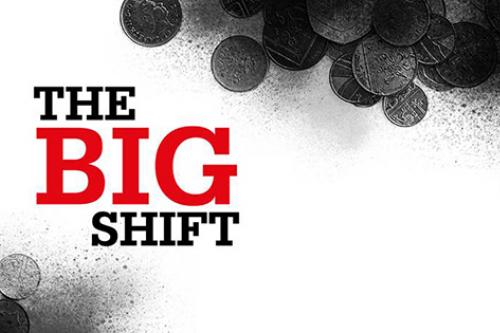 (click image)
If you bank with the Co-op, Nationwide or Triodos, which do not invest in fossil fuels, you can still send the emails to all the big four using the link above.   Perhaps add why you moved your account if relevant.
There are further plans to raise publicity about the campaign and get the High Street banks to take notice of this campaign, by handing in big posters illustrating work we are doing to reduce our climate impacts, and a letter asking banks to do the same, for local staff to forward to their Chief Executive.
There will be a training session for all interested in this campaign, to which all groups are invited, at Southernhay URC Church Hall 2 – 4 pm March 3rd
Book here https://www.eventbrite.co.uk/e/big-shift-banks-exeter-training-tickets-31411485599 if you would like to come. It is free.
All of this and more is on the Christian aid website http://www.christianaid.org.uk/campaigns/climate-change/the-big-shift
Gill Westcott, contact gill@exeterpound.org.uk